Realtors Guide to Elkhart Indiana Real Estate

Learn all there is to know about the Real Estate market by top Elkhart IN Realtor, Kevin Foy of RE/MAX Oak Crest Realty. If you have any questions on anything to do with the town and specifically Elkhart Real Estate, please get in touch as I have been selling here for over thirty five years! There are very few Realtors in Elkhart that understand the housing market here as extensively as I do.
The city of Elkhart is located in Elkhart County, Indiana. According to the United States Census Bureau, Elkhart has a total area of 24.4 square miles.
When the Northwest Territory was organized in 1787, the area now known as Elkhart was mainly inhabited by the Ottawa, Chippewa, and Potawatomi Indian tribes. In 1829, the Village of Pulaski was established, consisting of a Post Office, mill, and a few houses on the north side of the St. Joseph River. Two years later, Dr. Havilah Beardsley moved westward from Ohio and purchased one square mile of land from Pierre Moran (a half French, half Native American Potawatomi Chief) in order to establish a rival town named Elkhart. In 1839, the Pulaski Post Office was officially changed to Elkhart.
Adjacent metropolitan areas include South Bend which is 15 miles west, Chicago which is 110 miles west, and Indianapolis which is 150 miles south. Adjacent cities include Granger and Mishawaka to the west, Goshen to the southeast,  Middlebury and Ft. Wayne to the east, Edwardsburg, MI to the north, and Wakarusa south.
Elkhart is recognized primarily for manufacturing and was labeled the RV Capital of the World. Prior to the first auto manufacturer opening in 1934, Elkhart's economy was based around Miles Medical (now called Bayer) as well as several mill shops and musical instrument manufacturers.
Elkhart has much to offer residents including a striving area of business downtown, good schools,  and a high rate of home ownership in predominantly single-family homes. You will also find good access to major commuting highways that can take you west to Chicago, east to Ohio, and south to Indianapolis. Elkhart IN real estate agents understand all the benefits the city has to offer including the ease in which you can get to major routes. Most people who move into town find that there is a strong sense of community.

Some of the major businesses you will recognize in Elkhart include major fast food chains (McDonald's, Burger King, Taco Bell, Subway and more) as well as major manufacturers for recreational vehicles (Forest River, Keystone, Thor, Jayco, Gulfstream, and others in adjacent cities). Local banks include INOVA Credit Union, Teachers Credit Union, First Source Bank, Keybank, Chase, and others.
Elkhart boasts good schools and educational facilities. Elkhart Community schools has 2 public high schools, 3 public middle schools, and many elementary schools. You'll also find a wide variety of dining options along Nappanee Street and Cassopolis Street. The city of Elkhart is also home to a quaint downtown area, a number of area parks, playing fields and outdoor recreation options, shopping venues and cultural activities to choose from, as well as first class regional hospital in adjacent Mishawaka.
Elkhart IN Real Estate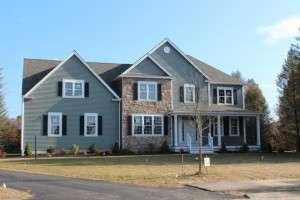 If you're in the market to buy real estate in Elkhart IN, you'll find many residential options to choose from. Whether you're looking for luxury and estate homes, single-family homes, town homes, new construction or possibly a short sale, I am an Elkhart IN Realtor that can help you find exactly what you're looking for! While investigating the city you will find quite a few quality, well-established neighborhoods, many of which can be found along Old U.S. 20.
If you are selling a home, internet marketing is one of my specialties! There are not many Elkhart Real Estate agents who are providing the type of online exposure my clients receive. Your property will be found in all the top places that most buyers would be searching for Elkhart homes for sale, including this website which is highly indexed by Google and other search engines. Our idea of good real estate marketing does not stop at putting a for sale sign in the ground and listing on the Multiple Listing Service (MLS).
We leave no stone unturned when marketing our client's homes. When it comes to Real Estate advertising, you will find that I do things that other Realtors do not including spending time on social media and SEO optimization. Additional things that help us stand out include exceptional photography from a high-end camera (Canon G7x Mark ii), vivid descriptions describing all the best features of your home, along with a video tour that will be found on Youtube, Realtor.com, Zillow, Trulia, MLS, and posted to our social media accounts. The real estate marketing provided is second to none. With over 90 percent of all buyer's finding their homes online this is where I concentrate all of my efforts.
The online marketing I am providing my clients has allowed me to become one of the top RE/MAX Real Estate agents in Northern Indiana over the last 20 plus years. Elkhart is one of the cities I really enjoy selling real estate in as it has some very nice housing and easy access to major routes along with the beautiful St. Joseph river running through it.
Elkhart Housing and Population Statistics
The median home value is $97,400 with home appreciation rising better than most cities in the U.S. over the past few years. Below is a chart from Neighborhood Scout showing the appreciation rates in Elkhart over the last several years as well as a neighborhood map of the highest and lowest appreciating neighborhoods in Elkhart.
Elkhart Housing Appreciation Rates Compared to U.S. Average
Appreciation by Neighborhood (via Neighborhoodscout.com)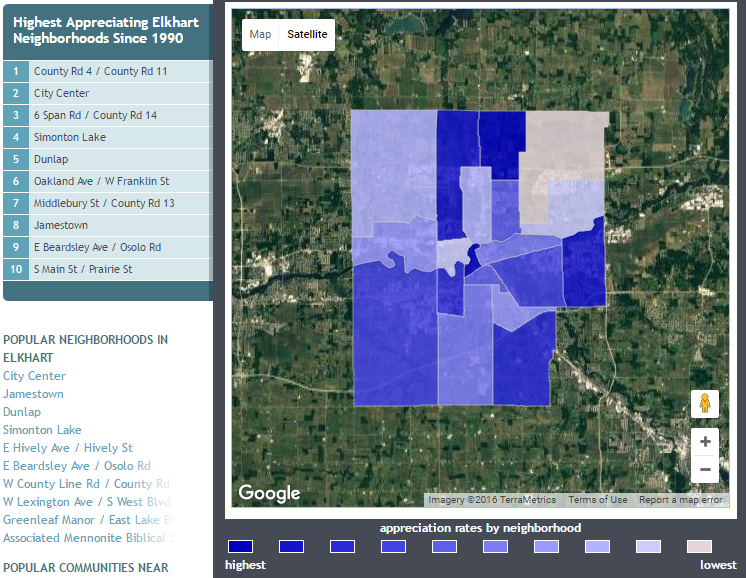 The median age of Elkhart Real Estate is 49 years. Renters make up about 39% of the town's population.
The population is 51,421 as of the 2010 census.  2,172 people per square mile (population density) which is considered low. Since 2000, the town has experienced a population decrease of about 4.1% percent but has grown 5.42% since 1990. The median age is around 33. 44% of the residents are married and 14.5% are divorced. The average household size is 3 people. 29% of people are married with children.
The cost of living index is 83 which is 17% lower than the U.S. average. The US average is at 100.0. This is considered good as your money has more purchasing power in Elkhart relative to other cities.
Climate and Health Index
Elkhart, Indiana, gets 36 inches of rain per year. The US average is 37. Snowfall is 37 inches. The average US city gets 25 inches of snow per year. The number of days with any measurable precipitation is 127.
On average, there are 177 sunny days per year in Elkhart, Indiana. The July high is around 84 degrees. The January low is 17. Our comfort index, which is based on humidity during the hot months, is a 49 out of 100, where higher is more comfortable. The US average on the comfort index is 44.
Air quality in Elkhart, Indiana is 92 on a scale to 100 (higher is better). This is based on ozone alert days and number of pollutants in the air, as reported by the EPA. Water quality in Elkhart, Indiana is 60 on a scale to 100 (higher is better).
Economy
The unemployment rate is 6.4% with job growth at 4.5%. Future job growth over the next ten years is predicted to be around 42.5%. Sales tax rate is 7.00% and income tax is at 4.9%. Income per capita is $21,959, which includes all adults and children. Median household income is at $49,937 as of 2014 which is $491 higher than the Indiana median household income of $49,446.
Population by Occupation
Production, transportation (39%)
Sales, office, administrative support (20%)
Management, business, finance (7%)
Construction (6%)
Food preparation, serving (6%)
Building maintenance (5%)
Education, library (4%)
Healthcare practitioners & technology (3%)
Healthcare support (2%)
Engineering, computers, science (2%)
Public Schools
The schools spend $10,992 per student which is lower than the national average of $12,435. There are 17.3 students per teacher. SAT Scores for reading, writing, and math combined averaged 1590 out of 2400. Real estate agents in Elkhart IN understand that a solid educational system and good schools are an important aspect of the home buying process. Elkhart boasts good schools and educational facilities. Elkhart Community Schools has 2 public high schools, 3 public middle schools, and many elementary schools.
Elkhart Memorial High School
Elkhart Central High School
West Side Middle School
North Side Middle School
Pierre Moran Middle School
Colleges/Universities with over 2000 Students Closest to Elkhart, IN
University of Notre Dame
Indiana University of South Bend
Goshen College
Bethel College
Holy Cross College
Saint Mary's College
Hospitals/Medical Centers Closest To Elkhart IN
St. Joseph County just a few miles west of Elkhart is known for having some of the finest medical care anywhere in the United States. Take a look at some of the finest hospitals in close proximity.
Elkhart General Hospital
St. Joseph Regional Medical Center
Memorial Hospital of South Bend
Indiana University Health – Goshen Hospital
Parks Around Elkhart IN
Island Park
High Dive Park
McNaughton Park
NIBCO Water & Ice Park
Pierre Moran Park
Studebaker Park
Elkhart Campground
Lakes/Reservoirs/Ponds in or Nearby
St. Joseph River
Simonton Lake
Heaton Lake
Christiana Creek
Transportation and Commute
Amtrak stations and the South Bend Regional Airport can be found in South Bend, Indiana which is just 15 miles west of Elkhart. There is city bus service if you need to commute via bus or trolley. Taxis and Ubers are also easy to utilize as transportation services if needed. The Amtrak station in South Bend will run you to Chicago if you're looking for a fun day trip with family or need to commute to a job.
Restaurants
There are a few choices when you want to head out and get a nice meal and not head too far from home. Restaurant choices include:
Antonios Italian Ristorante – nice Italian/American Cuisine
McCarthy's – comfortable downtown restaurant on the riverfront with a sports bar inside as well
Heinnies Back Barn – a hometown favorite where you are sure to see someone you know. style food is found here.
Elkhart Indiana Realtor – Kevin Foy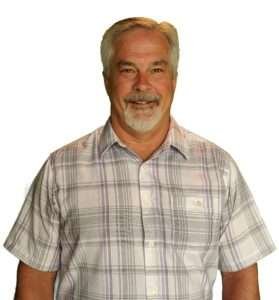 If you're thinking about selling your Elkhart Indiana home, investment property or other Real Estate, allow me to help make your sale a fantastic experience.
Here is my marketing package to review and download!
When people hire a Realtor today there should be a number of important considerations including their past track record of success getting the job done, statistical data such as list price to sale price ratios and average days on market, along with their communication and marketing skills. My statistics as a Realtor servicing real estate in Elkhart and the Northern Indiana region are top notch.
I would welcome the opportunity to discuss why I am a well respected Realtor servicing Northern Indiana and how I put my client's homes in the spotlight online.
There are no other Elkhart Realtors who provide anything close to the social media integration or search engine optimized results you will see at this and other real estate websites I own.
If you are in the market to buy, you will find a variety of residential options to choose from to fit your lifestyle budget and needs. Whether you are looking to buy an affordable in town village colonial or an executive home, let me be your guide to the Elkhart Real Estate market as an educated buyer's agent.
Whether you're looking to buy or sell Real Estate, my goal is to provide advice you can count on and exceptional customer service utilizing the latest, cutting-edge Internet marketing technology available. I have been helping folks move in and out of town for the last three decades.
A few of my accomplishments that I am proud of include:
Full-time Realtor for past 35+ years servicing Northern Indiana and Southern Michigan including Elkhart, Granger, South Bend, Goshen, Edwardsburg, Bristol, Middlebury and Wakarusa.
Certified – Member of National Association of Realtors.
Certified – Accredited Buyers Representative (ABR)
Certified – Graduate Realtor Institute (GRI)
I have been listing and selling homes in and around Northern Indiana for the last 35+ years. Call or send me an email so we can discuss how I can best serve your Elkhart IN Real Estate needs!
Kevin Foy ~ Realtors Elkhart IN
RE/MAX Oak Crest Realty
1815 E. Bristol Street, Elkhart IN 46514
Phone: 574.387.2501
Email: kevin@teamfoy.com
Connect with Kevin's Elkhart Real Estate Agent profile on Facebook
To see all Elkhart IN homes for sale click the link provided below.
Elkhart Indiana Homes for Sale via KevinFoyListings.com
Read More Guides: