The Ultimate Guide to Home Buyer Costs
What are the costs of buying a home?
Whether you're a first time buyer or an experienced home owner, this question has surely crossed your mind before.
This is a great question to ask because buying a home is likely going to be one of your most expensive purchases you make during your life.  Unless you are a realtor, you probably don't know in detail the full range of costs that are associated with the home purchase.
It's important to understand the home buying costs associated with purchasing your dream home so that you can have your financial house in order and be ready to meet these expenses. Unexpected surprises that cost you money are never fun so I'll do my best to have you fully prepared!
This guide will explain in detail each of the fees and costs you can expect and I've got a checklist for you at the end you can download for reference as a cheat sheet. I want to forewarn you though that this is only a list of possible fees you may encounter when buying your home. You may or may not have all of these fees so don't let the extensive list freak you out.
Standard fees almost everyone has are known as closing costs, while other costs can vary depending on how you are making the purchase. For example, if you are buying the home with a loan from a bank you'll have additional fees due to the use of bank financing compared to if you were to pay all cash for the house.
Make sense? Alright cool, let's get into the Indiana home buying costs guide I've written for you today.
Common Indiana Home Buying Fees
Prior to closing there are several tasks that will need handled on the buyer's side and incur costs.
Home Inspection – you'll need to have the property inspected by a professional and this can run $400 to $800 on average. The inspector will reveal any major issues with the home that the seller may or may not have known about. It's usually required by lenders but still good to do if you're buying cash also because it can reveal expenses you will incur as the owner. This allows you to negotiate with the seller to give you credits or take care of the issues prior to closing.
Appraisal – Before a lender will loan you money on a home, it will need to verify that the property is actually worth what you are paying for it. This way if you default on the loan and the lender needs to sell the property for payment, it knows that the home will sell for enough money to cover the loan amount. As the buyer you will likely be the one paying for the appraisal, which can cost anywhere from $300 to $500. Again this fee is typically wrapped into the cost of getting a mortgage.
Flood Determination – this is a small fee, maybe $20 or so, that will be paid to determine if your home is in a flood zone. If it is, you'll need to speak with an insurance agent and get quotes for a flood insurance policy to protect you in case of flood damage which can be quite expensive should it happen.
Common Indiana Closing Costs When Buying a Home
Property Tax – As an Indiana home buyer you are required to pay your fair share of taxes on a property. This usually means paying taxes from the date you purchase your home through the end of the year. Property taxes get pro-rated and you'll be responsible for the taxes from now until the end of the tax year. In simple terms you are reimbursing the seller who has already prepaid the property taxes through the end of the year since they will no longer be living in the home.
Title Company Search – the purpose of a title search is to ensure that nobody else has claim to your property. This is usually required by lenders when they are servicing a loan to you and the lender's attorney will usually be the one performing the title search. Regardless of if you are using a lender or not, you want to run title to ensure you are acquiring a home with a clean title. Having someone take you to court down the road claiming title to your property won't be fun.
Escrow Fees – Usually a title company or attorney will make sure that your closing with the seller meets all state standards. There is usually a base fee of a few hundred dollars and then a variable fee based on the amount of the purchase. For example, it could be $1.50 for every $1,000 of home value which means a $100,000 home might cost $150 plus the base fee of $250 or whatever it may be in your case. You'll have to ask the title company what their fees are. A rough estimate would be $500 to $1,000 for this fee depending on the value of the purchase.
Owner's Title Insurance – The title company or attorney will run title search as discussed above but there is still possibility for error on their part. Purchasing title insurance protects you in case someone claims ownership of the property you buy. There are two types of policies: owner and lender. Lenders will always purchase title insurance to protect their interest in the property since they are making a loan to you. You should get owner's title insurance to protect your financial interest in the property to be 100% safe.
Recording Fee – The county in which you purchase the home will charge a fee to make the purchase part of the public record. Fee varies by county (Elkhart County, St. Joseph County, etc.).
Common Fees Associated with Financing
When you borrow money to pay for an Indiana home, you will encounter additional fees associated with taking out a loan.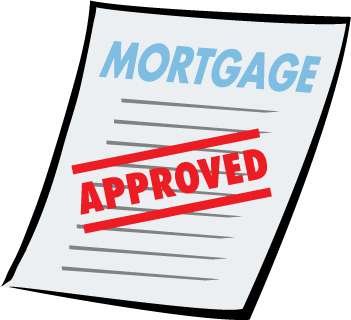 Pre-Approval – Prior to making offers on homes you'll need to get pre-approved with a lender. The pre-approval letter shows your financial strength to sellers so that you don't waste time making offers on homes you can't afford. Some lenders may charge to give you this letter since it costs them time and resources to qualify you for a loan. Rarely is this the case today but you should still expect this fee in case the lender does charge.
Credit Report – Your credit score is important to lenders because they correlate it with the risk you present to them. Someone with a low credit score may not pay off the loan or run into financial problems compared to someone with a high credit score. The lender will request a credit report and use your credit score to determine the interest rate and loan amount they are willing to risk lending to you. The fee usually costs $30 and is wrapped into the loan they are giving you.
Appraisal – Before a lender will loan you money on a home, it will need to verify that the property is actually worth what you are paying for it. This way if you default on the loan and the lender needs to sell the property for payment, it knows that the home will sell for enough money to cover the loan amount. As the buyer you will likely be the one paying for the appraisal, which can cost anywhere from $300 to $500. Again this fee is typically wrapped into the cost of getting a mortgage.
Processing Fee – Home loans require a lot of paperwork, which you are expected to pay for. The process of looking over your loan application and finalizing your loan may cost upwards of $1,000. This is also a fee that will be wrapped into your loan costs.
Lender's Policy Title Insurance – This demonstrates to the lender that you do own the home and that the mortgage is legitimate. The cost of this insurance will vary by company. This is a mandatory fee that will be associated with any mortgage company.
Underwriting Fee – The lender will charge another fee for reviewing the total loan application for approval. Known as underwriting, this fee can cost as much as $900 but varies. This is another fee that is rolled into the total cost of obtaining a mortgage.
Pre-Paid Interest – The lender will expect you to pay the interest on your loan, paid up to the point where you are 30 days away from your first loan payment. The actual cost will vary based on the total loan amount and interest rate. This is a cost that you should plan for when purchasing a home as you never know when the closing date will end up on the home you eventually purchase.
Mortgage Insurance – If you are purchasing a home with less than 20% down, the lender will require you to purchase mortgage insurance which is also known as PMI. The purpose of mortgage insurance is to protect the lender as you can imagine. How much this insurance will cost depends on your down payment, credit score, loan amount, and loan terms. A rough figure is $50 per $100,000 of home.
Lot survey – One of the things that a lender will do as part of their obligations when a borrower gets a mortgage is to do a mortgage plot plan or lot survey. These are not as accurate as a tape survey and essentially just locate the house and any other structures within the lot lines of the property. These surveys are done to make sure that the property conforms to local zoning laws. The cost of a survey will be a few hundred dollars and is yet another cost that will become part of the buyers financing costs.
Optional Home Purchase Costs
There are a few other fees you might need to save for, depending on the home you are purchasing. These are the costs of buying a Indiana home that are essentially optional but certainly recommended.
Home Insurance – protect yourself in case of damage to your home. A rule of thumb is 1% to 1.5% of the home value will be your annual expense. Example: $100,000 house might cost you $1,000/year for insurance.
Pest Inspection – discover any issues via a professional pest control expert. You don't want to live with cockroaches do you? Me neither. Have an expert come out and survey the home for any bugs and pests needing removal to ensure enjoyment of your new home. This can run $200 to $500 and if treatment needs done, the seller will likely credit you making the purchase price lower for the home or you can have the seller take care of the issue prior to closing.
Mold Inspection – black mold can be dangerous and living with mold in general is no fun. Hire a professional mold remediater to come out and inspect and treat mold in the home. $400 is the fee you can expect for the inspection and then additional costs may be incurred to treat the mold which you can hand off to the seller to credit you on the closing statement.
Lead Paint Inspection – homes built prior to 1978 will need inspected for lead paint. This is a serious matter that affects your health if digested and especially children. Homes built after 1978 should still be inspected because someone could have found an old paint can with lead paint and used it to repaint walls or finishes in the home.
Well Water Inspection – it's always smart to ensure that the well water you'll be drinking from isn't contaminated prior to moving in. While this recommendation may vary from state to state, the EPA suggests that an initial test should include coliform bacteria, nitrates/nitrites, and pH. In addition, the homeowner should consult with experts about the need to test for arsenic, lead, copper, radon, a gross alpha screen, and volatile organic compounds.
Radon Testing in the Air & Water- an inspection for an odorless gas that can cause lung cancer. Testing can run $500 or more depending on who you call.
Moving Expenses – one of the most forgotten expenses when buying a new home! Don't forget the costs of moving all your belongings into your new home. Most home buyers will utilize storage facilities as well as rent moving trucks. You may also have to pay friends and family to help you move if you can't motivate them to do so for free out of love and pure kindness!
Concluding Thoughts on Home Buying Costs
As you can see there are a number of home buying fees in Indiana. When I get asked the question by friends, clients, and prospective home buyers, it's not a straight forward answer as you can see. There are many common expenses that everyone will face related to closing and lenders and there are many optional or variable expenses that will differ for each person.
After reading this guide you now have a better grasp of the costs associated with buying a home and can make educated financial decisions. It's recommended you purchase most of the inspections listed above as well as the different insurances because the downside if something goes wrong with the purchase can be way more costly than the small fee for the inspection/insurance.
Before you go, here is an additional resource to check out via HUD.GOV that shares all of the considerations for buying a home. Here is a calculator from Michael Bluejay on estimating closing costs.
When you go to sell your current home you'll have to consider the home selling costs as well. I've compiled another detailed guide for you here to check out: The Ultimate Guide to Indiana Home Selling Costs
Speak to an Indiana Realtor Today
The above Real Estate information on Indiana home selling costs was provided by Kevin Foy, a top producing realtor in Northern Indiana serving the Elkhart, Granger, Mishawaka, South Bend, and Goshen areas. Kevin can be reached via email at Kevin@TeamFoy.com or by phone at 574-536-9218. Kevin has helped people move in and out of many Indiana homes for the last 35+ Years.
Thinking of selling your home? I have a passion for Real Estate and love to share my marketing expertise!
I service Real Estate sales in the following Northern IN towns: Elkhart, Granger, Mishawaka, South Bend, Goshen, Bristol. Middlebury, and Southern Michigan cities that are within 20 miles of Elkhart.