Wellington Lakes Homes in Granger IN
Wellington Lakes is a Granger Indiana neighborhood located off Gumwood Rd. Home prices range around the $400,000's and were built in the late 1990's and early 2000's.
Wellington Lakes is part of the Penn Harris Madison school district.
Built: 1990's – 2000's
City: Granger
Zip Code: 46530
HOA: $300 Annually
Schools: Penn Harris Madison System
Elementary School – Prairie Vista
Middle School – Schmucker
High School – Penn
Selling Your House? Click here for a market analysis of your home
Recently Sold Homes in Wellington Lakes Granger Indiana
For an updated and complete list of homes that have sold in Wellington Lakes subdivision in Granger IN, please contact us Nick@TeamFoy.com
7/8/2019 – $430,000 – 51499 Stapleford Court Granger
6/24/2019 – $449,900 – 51506 Stapleford Court Granger
6/19/2019 – $315,000 – 51656 Highland Shores Drive Granger
2/27/2019 – $380,000 – 51551 Highland Shores Drive Granger
11/29/2018 – $305,000 – 16088 Waterbury Bend Granger
10/30/2018 – $390,000 – 16229 Wellington Parkway Granger
10/29/2018 – $350,000 – 51650 Stapleford Drive Granger
10/13/2018 – $427,450 – 16141 Wellington Parkway Court Granger
6/22/2018 – $440,000 – 51419 Stapleford Court Granger
3/30/2018 – $402,000 – 16149 Waterside Dr. Granger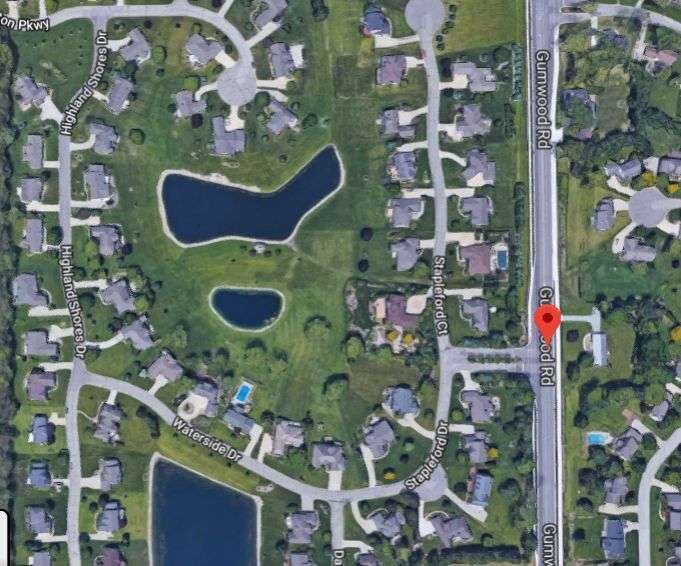 Wellington Lakes Homes for Sale – Granger IN
To see current homes for sale in Wellington Lakes Granger IN, please contact Team Foy and we'll be happy to send over a list of active homes for sale in Wellington Lakes as well as set up any showings of these properties!
Email Nick@TeamFoy.com or text 574-538-8801 with a message requesting Wellington Lakes Granger IN homes for sale.
Join the Team Foy Newsletter
Never miss the latest news on your local housing market. Subscribe to get updates and more from Team Foy with RE/MAX Oak Crest in Indiana.