Saddlebrook at Knollwood
Saddlebrook is a neighborhood of 158 homes located in Granger, Indiana. Here are some quick facts:
Built: 1990's
City: Granger
Zip Code: 46530
Recently Sold Homes in Saddlebrook at Knollwood Granger Indiana
For an updated and complete list of homes that have sold in Saddlebrook subdivision in Granger IN, please contact us Nick@TeamFoy.com
6/20/2019 – $352,000 – 14620 Horseshoe Bend Court Granger
6/12/2019 – $354,000 – 50635 Stonington Drive Granger
5/3/2019 – $470,000 – 14638 Old Farm Road Granger
9/14/2018 – $294,500 – 14536 Old Farm Granger
9/11/2018 – $350,000 – 50915 Stone Hill Court Granger
5/1/2018 – $507,765 – 14614 Stonington Court Granger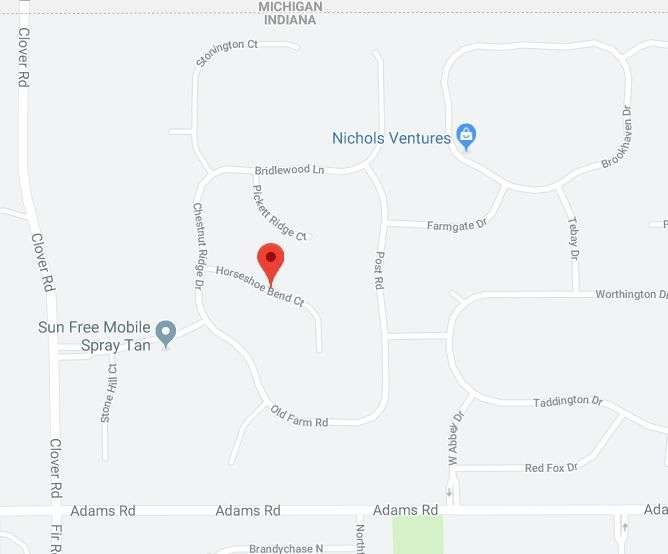 School System for Saddlebrook Residents
Saddlebrook is located in the Penn-Harris-Madison School District. Here are links to school info for each level of education:
Other Resources to Check Out About Saddlebrook – Granger, IN
Selling Your House?
Saddlebrook at Knollwood Homes for Sale – Granger IN
To see current homes for sale in Saddlebrook at Knollwood Granger IN, please click the link below and set your home search criteria accordingly.
KevinFoyListings.com – Your Home Search Website for Michiana
Or text 574-538-8801 (email Nick@TeamFoy.com) to request a home search for homes in Granger. We can set up a custom search that alerts you instantly of new homes for sale.