Country Knolls Homes in Granger, IN
Welcome to Country Knolls, one of the premier residential communities in Granger, Indiana.
Country Knolls is located in the Penn-Harris-Madison School District.
The Ultimate Guide to Country Knolls
In this guide you'll find the following information:
Current homes for sale in Country Knolls
Recently sold homes in Country Knolls
Home Price Data (Average Home Price, Last 5 Years Data, and more)
Neighborhood Map of Country Knolls
School Information
Resturaunts Near Country Knolls
About Granger Indiana
Homes for Sale in Country Knolls – Granger, Indiana
To get an active list of homes for sale in Country Knolls please contact Nick with Team Foy by emailing Nick@TeamFoy.com or texting 574-538-8801 and request a homes for sale list for Country Knolls.
Sign up for alerts of new homes that come for sale. We can set up a custom search based on your criteria you fill in the form below!
Recently Sold Homes in Country Knolls
9/14/2018 – $180,000 – 15600 Windfield Lane Granger
12/22/2017 – $290,000 – 50622 Country Knolls Drive Granger
5/2/2016 – $169,000 – 50966 Country Knolls Granger
9/24/2015 – $159,900 – 50801 Mockingbird Granger
Click here to request a free home sales report for Country Knolls to get the latest data on recently sold homes as well as average home price, average days on market, and other housing market statistics.
If you're thinking about selling your home in this neighborhood, contact us about getting a free home value estimation.
Map of Country Knolls Neighborhood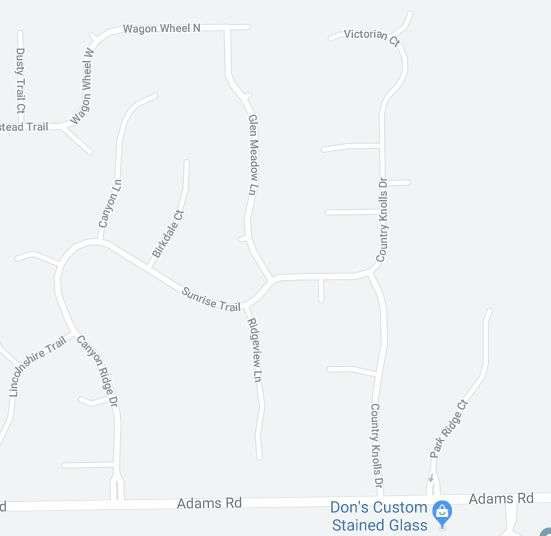 Schools Near Country Knolls – Granger, Indiana
Country Knolls is served by the Penn-Harris-Madison School Corporation (PHM). Resident students attend Northpoint Elementary School, Discovery Middle School, and Penn High School.
Northpoint Elementary School is among the few public elementary schools in Indiana to receive a distinguished GreatSchools Rating of 10 out of 10. In 2010, the school was ranked #1 amongst all elementary schools in the State and was one of only 340 schools nationally to win the Presidential Blue Ribbon Award.
Currently, Northpoint Elementary School is ranked 17th out of 1029 elementary schools in the State by SchoolDigger.com.  Moreover, this school has been recognized as a 2006-2011 Indiana Four Star School by the Indiana Department of Education.
Discovery Middle School is ranked 7th out of 453 middle schools in the State by SchoolDigger.com and 10 out of 10 by GreatSchools. It also is a Presidential Blue Ribbon Award winner in 2006 and has been selected as a Four Star School by the Indiana Department of Education every year it has been open since 2001.
Penn High School has a SchoolDigger ranking of 101 out of 373 Indiana public high schools and frequently wins regional and state titles in many of its athletic teams they field.
View the Indiana Department of Education's data on the PHM District and individual school performance.
Restaurants Near Country Knolls – Granger, Indiana
In our Realtor's Guide to Granger Indiana we list several of the top rated restaurants which include but are not limited to:
Uptown Kitchen
Rocky River Tap and Table
Tony's Coal Oven Pizza
Capri Restaurant
Ruth's Chris Steakhouse
Outback Steakhouse
Evil Czech Brewery
Major fast food chains (McDonald's, Burger King, Taco Bell, Subway, Jimmy Johns, Panda Express, etc.)
About Granger Indiana
As a new resident of Country Knolls, you're likely going to be curious about what Granger Indiana offers if you've never lived there before. The city of Granger is located in St. Joseph County, Indiana and touching the Indiana-Michigan border. According to the United States Census Bureau, Granger has a total area of 26.2 square miles.
Granger was founded in 1883 and named after the Granger's fraternal organization.
Adjacent metropolitan areas include South Bend which is 9 miles south west, Chicago which is 105 miles west, and Indianapolis which is 160 miles south. Adjacent cities include Elkhart, Mishawaka, South Bend, Indiana and Edwardsburg, Michigan to the north east.
Granger real estate is recognized primarily for high home ownership and upper end living with home prices being more expensive than surrounding cities. Residents occupy a good mix of jobs and many make short commutes to the adjacent cities Mishawaka, South Bend, and Elkhart. The median household income is $91,100 and the unemployment rate is 6.6%. The major and prestigious University of Notre Dame is located 7 miles away in South Bend.
Granger has much to offer residents including good schools, a high rate of home ownership, parks, golf courses, and nearby access to lakes. If you head a few minutes south into Mishawaka, there are plenty of good restaurants, shopping centers, and entertainment options at hand. Most people who move into town find that there is a strong sense of community.
Thank you for reading today's neighborhood guide on Country Knolls. If you are looking to purchase a home in Country Knolls or are a current resident of the neighborhood and thinking about selling, please give Team Foy a call. We are the local experts for this neighborhood and would love to assist you with our services.
Contact Kevin Foy, RE/MAX Realtor Elkhart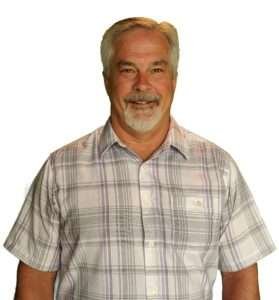 Kevin is a real estate broker-associate with RE/MAX Oak Crest Realty in Elkhart, Indiana and has served real estate clients for over 35+ years in Northern Indiana and Southern Michigan.
To get a hold of Kevin for real estate services:
Phone: 574-538-8801
Email: Kevin@TeamFoy.com
Or you can subscribe below to our monthly email newsletter to stay up to date with the latest real estate news, tips, and housing market reports. Thanks for stopping by today.