The Ultimate Staging Guide Checklist
Staging your house can make you money. Seventy-one percent of sellers' agents believe a well-staged environment increases the dollar value buyers are willing to offer, according to the National Association of REALTORS® "2015 Profile of Home Staging."
Staging doesn't guarantee you more money, but it can help you compete at the right price and sell your home faster. Below I outline 7 tips to staging your home. Pull out your note pad and pen and get ready to take some notes to improve your home staging process.
7 Tips for Maximizing Your Home Staging Experience
Home Staging Tip #1 – Plan Ahead
Be prepared prior to staging your home by doing the following checklist:
Put yourself in the shoes of a buyer and walk through each room in your home criticizing it from the buyer perspective
Talk to your real estate agent for his or her advice
Consider hiring a professional home inspector to determine any needed repairs
If major repairs are needed, hire a contractor to handle them
Repair cracks and holes in the walls. You can find drywall putty at a local home improvement store.
Paint interior walls with neutral colors, like beige, cream or light pastels.
Consider getting an appraisal to find out your current market value
Hold a yard sale. Sell, donate or trash anything you don't need. This will clear space and declutter.
You'd be surprised how far a new paint job of the interior can go in improving a home's appearance and freshness feel. Here is an example of how simply painting can improve the home appearance drastically from one of my rental properties we remodeled.
Home Before Painting
After Painting
Notice how the grey walls are nicely contrasted with the white trim. If you have hardwood floors in your house that are scratched or in rough condition like the photo above, you can have them refinished. Noticed how nice the floors turned out after refinishing them.
Home Staging Tip #2 – Clean, Declutter and Depersonalize
A thorough cleaning can make the home appear brand new again:
Thoroughly clean the entire home.
Scrub tile in the kitchen and bathrooms to remove dirt, grease, etc. and make it appear new
Clean hardwood floors or consider refinishing them if heavily scratched (see above photos)
Steam clean carpets. Consider replacing carpet if stains are severe.
Steam clean drapes.
Thoroughly dust your home and basement
Declutter to make home feel larger and maximize space:
Remove excess and oversized furniture to make space appear larger.
Rearrange furniture to maximize space.
Organize room closets and store out-of-season clothes to de-clutter the closet space.
Remove all small appliances, toys, magazines and pet items.
Depersonalize the home:
Remove family photos, personal collections and medications.
Remove items from the garage and store them off site.
Secure valuable items, including cash and jewelry.
Home Staging Tip #3 – Maximize Curb Appeal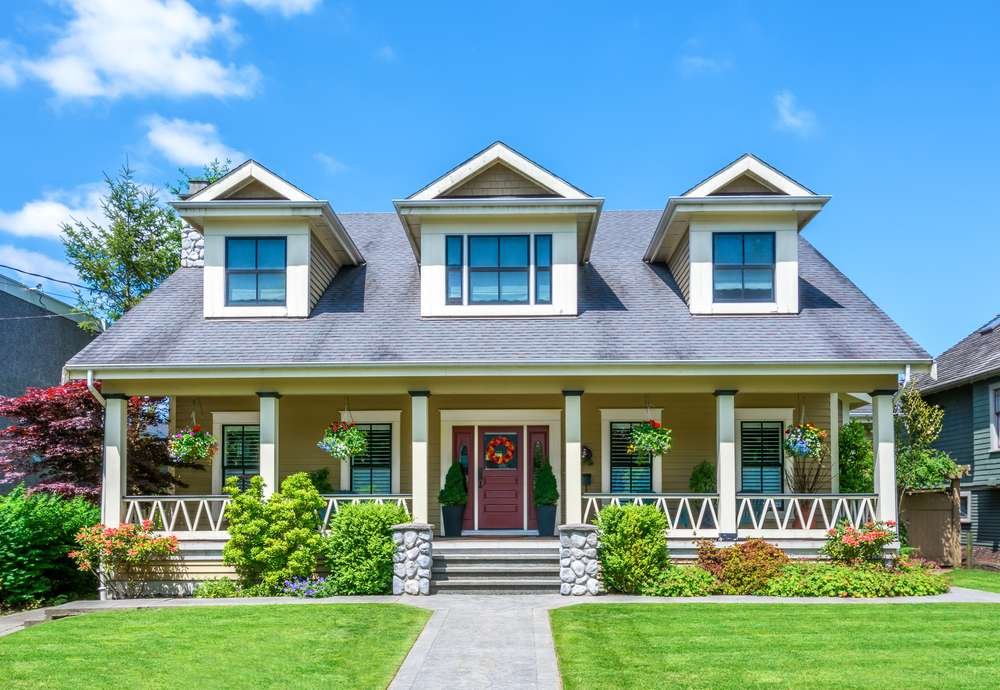 First impression is everything in selling your home. One of the first times someone sees your house will be from the street as they drive by or pull in to your driveway on the day of a showing or open house.
Paint the home's exterior, including trim, doors and shutters.
Power wash the siding and windows. Mold and mildew removal via power washing will freshen up the siding's appearance.
Inspect the roof for leaks and make repairs
Clean the gutters and downspouts
Check front door, doorbell, address number and welcome mat
Repair cracks in the driveway and sidewalks
Sweep the entryway and walkways
Mow, water and fertilize the lawn
Trim shrubs and trees and rake the leaves
Plant colorful flowers and shrubs
Store any toys or equipment lying on the yard
Clean up pet droppings
Home Staging Tip #4 – Clean, Repair, Update Kitchens and Bathrooms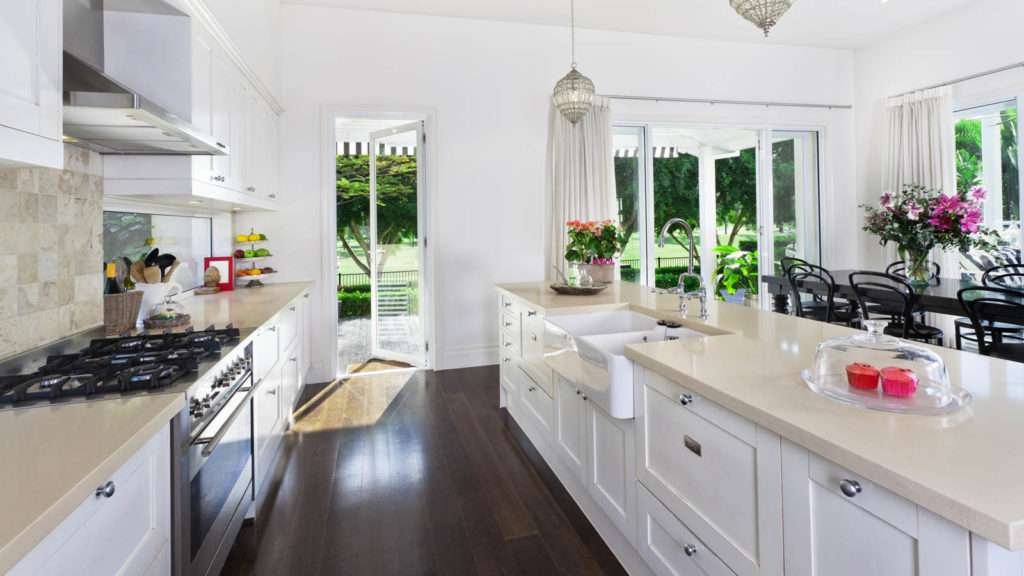 The biggest money makers in your home are the kitchen and bathrooms. Making repairs to these two rooms can increase the value of your home and will be the major attractions to home buyers.
Mop and wax/polish the floors.
Clear the countertops.
Replace outdated hardware.
Clean appliances and fixtures.
Clean and organize the pantry, cabinets and drawers.
Replace old caulking around sinks and bathtubs.
Remove stains from sinks, toilets and bathtubs.
Keep all toilet seat lids closed.
Hang fresh towels.
If you are going to be updating the kitchen consider the finishes of homes in your neighborhood so that you don't overdue it and spend more money than needed on remodeling. If you overspend you won't see the return on investment because your home value can only increase so much before it's priced itself out of your neighborhood.
Common updates to the kitchen include new appliances, refinishing or replacing cabinets, and new counter tops. Home buyers tend to like stainless steel appliances and granite counters but again, make sure this is standard in your neighborhood and not being overdone.
Home Staging Tip #5 – Appeal to the Senses
Lighting will be a important sense to appeal to. It can make rooms appear more spacious and welcoming compared to dark rooms with poor lighting. It's also important to appeal to smell by having candles burning or air fresheners emitting fumes every hour to keep rooms smelling clean. Here are several steps to take to appeal to the senses:
Bake cookies or burn scented candles.
Offer light refreshments.
Install higher wattage incandescent light bulbs to brighten rooms.
Turn on all the lights.
Open windows to let in fresh air.
Open curtains or blinds to let in natural light and show off views.
Turn off TVs.
Relocate pets on the day of the open house.
Refrain from smoking in the home.
Home Staging Tip #6 – Show Off Your Home's Best Features
If you prepare your home properly, it can sell itself without much problem. The best features of your home should do most of the talking to buyers so make sure to show these off. Here are some tips to show off your home's best features:
Remove rugs to show off hardwood floors.
Pull back drapes to showcase nice views.
Stage the front porch or deck with furniture and potted plants.
Make sure fireplaces are in working condition.
Clean the backyard and pool area.
Remember that backyards are great family areas where families will picture their kids playing as well as having people over for parties and holidays. Landscaping, cleaning, and staging of this area can be a great bonus incentive someone pictures getting along with the home. If the buyer is choosing between two similar houses and yours has the better entertainment space in the backyard, then your home will get the benefit when the buyer decides.
Home Staging Tip #7 – Prepare for the Open House
Hold an exclusive brokers' open house to let local agents know your home is on the market. Offer food and refreshments. Brokers have extensive networks and will be able to bring clients to your home that otherwise wouldn't have known about your property.
Inform family, friends and neighbors of the date and time of your open house. Referrals from family or friends is another great way to increase the pool of buyers checking out your home for sale.
Put ads in local newspapers, real estate publications and on free Web sites like Craigslist.com. If your real estate agent is competent with online technology they can post ads to craigslist as well as run paid Facebook ads for very cheap. The internet is where 90% of buyers start their search so make sure your home is listed for sale in multiple places on the internet.
Put up "Open House" signs on the front lawn and at nearby intersections with directions to the house. This is a great method to draw in traffic from main streets with lots of daily traffic.
Create property description sheets and prepare important documents, such as homeowner's association rules, inspection reports and purchase offer forms. These fliers are convenient for prospective buyers to grab during the showing or open house and take with them so your home stays on their mind.
Northern Indiana Realtors – Kevin & Nick Foy
If you're thinking about selling your Northern Indiana home, investment property or other Real Estate, allow me to help make your sale a fantastic experience. When you hire a Realtor today there should be a number of important considerations including:
Their experience selling homes similar to yours
Their knowledge of technology
Their ability to effectively market your home
Low average days on market of sold homes
Ability to harvest offers from buyers above asking price
I would welcome the opportunity to discuss why I am a well respected Realtor servicing Elkhart, Granger, Mishawaka, South Bend, and the Northern Indiana area. I'd love to share my marketing package and how I put my client's homes in the spotlight online. There are few other Northern Indiana Realtors who provide anything close to the social media integration and search engine optimized results you will see at this and other real estate websites I own.
If you are in the market to buy, you will find a variety of residential options to choose from to fit your lifestyle budget and needs. Whether you are looking to buy an affordable town home or an executive home, let me be your guide to the Michiana Real Estate market as an educated buyer's agent.
Whether you're looking to buy or sell real estate, my goal is to provide advice you can count on and exceptional customer service utilizing the latest, cutting-edge Internet marketing technology available. I have been helping folks move in and out of town for the last three decades.
A few of my accomplishments that I am proud of include:
Full-time Realtor for past 35+ years servicing Northern Indiana and Southern Michigan including Elkhart, Granger, South Bend, Goshen, Edwardsburg, Bristol, Middlebury and Wakarusa.
Certified – Member of National Association of Realtors.
Certified – Accredited Buyers Representative (ABR)
Certified – Graduate Realtor Institute (GRI)
I have been listing and selling homes in and around Northern Indiana for the last 35+ years. Call or send me an email so we can discuss how I can best serve your Northern Indiana Real Estate needs!
Kevin & Nick Foy ~ Realtors in Elkhart IN
RE/MAX Oakcrest Realty
Phone: 574.536.9218
Email: kevin@teamfoy.com
Connect with Kevin Foy's Real Estate Agent profile on Facebook
Connect with Nick Foy's Facebook Page for Granger Real Estate News
To see all Elkhart IN homes for sale click the link provided below.