Notre Dame Indiana
Welcome to Notre Dame, Indiana which is also known as South Bend, IN.
Notre Dame is home to a top private university and one of the biggest sports teams in the country. Notre Dame Football is a huge draw come fall as locals and out of state folks head to tailgate and tour campus prior to kickoff.
If you're looking for homes for sale near Notre Dame you're in the right spot. TeamFoy.com is your ultimate resource for community guides, real estate, and helpful home buying / home selling tips. We are a father-son duo helping locals and out of state relocate to their dream home in the South Bend Notre Dame area.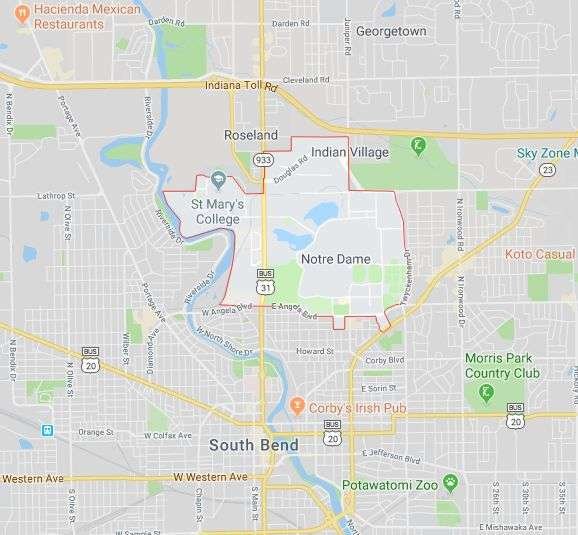 Notre Dame Real Estate
Start by searching the most recent homes for sale near Notre Dame
or..
Get access to a more detailed list of homes for sale near Notre Dame by filling out our form below. Let us know your criteria like bedrooms, bathrooms, size, basement, garage, proximity to Notre Dame, etc. and we will create a custom search so you get alerts of new homes for sale.
Kevin Foy & Nick Foy
Team Foy with RE/MAX Oak Crest Realty
Text or Call – 574-387-2501
Email – Nick@TeamFoy.com
If you are a news website, realtor blog, or other online media, please credit this article by linking to it if used for the data and research in your own publication!